Sermon Vault

Everything Comes In "Ready To Preach" Format
"InnovativeWord.com launched in January 2011 and it's already the go-to resource for many pastors, missionaries, teachers, and Christian leaders! It's rare to find resources that are as detailed, easy to use, and creative. InnovativeWord's passion is to provide creative pastors with material that will inspire church growth, discipleship, and ultimately bring glory to God"
-Pastor Max Kennedy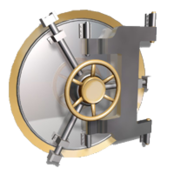 Open The Ultimate Resource!



Save over 50% on 13 Sermon Series with PowerPoints! Many of the series also come with bonus materials like intro videos, handouts, small group discussions, and more! Buying these series individually would normally cost over $400! That's 55 Sermons & PowerPoints! Get them all for just $179!

"We are looking forward to using The Family Game as our VBS theme. It's a Family-Friendly theme so this will be great!"


​

-

Anna Harmon
"The Family Game Series should be made into a book! The message on raising teens is the best exposition of Psalm 127 I've ever heard."
- Dr. Joel Wilson,
Criswell College
"I recently downloaded the imagiNATIONS series to help with planning for a mission emphasis at our church. The content is biblical and the support media is very sharp. Whether you like to use ready-made materials as they are, personalize them, or simply as inspiration, this series is a great value."
"I am very impressed with your website; The sermons are articulate, informative, and interesting. From my perspective as a former pastor and now missionary, I find it both helpful and inspiring. While I enjoy the lessons, the Power Points are more than worth the cost of the series." -

Henry Powell, Missionary
"What I love about InnovativeWord is the fact that all the sermon series kits are ready to use. I have been able to quickly personalize them for our church's needs. It's a great creative resource I highly recommend!

"
-
James Harris, Pastor
The 4G Challenge is the most creative approach to church-wide discipleship I've ever used! It uses the '4G' terminology people are bombarded with constantly today. Our church experienced Revival!"

-Bill Peters, Pastor
Challenge Your Church To

Gather, Grow, Give & Go!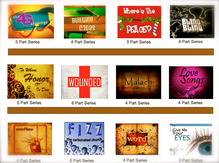 I Love My Church!

How do you answer someone who says, "I love God, I just don't like church"? This creative sermon series kit from InnovativeWord gives the biblical reasons why all true believers should love the church. The fact is, church does for us what nothing else on earth can... It makes us better, bigger, bolder, and gives us a broader perspective.
Check It Out Now​​​​

Using InnovativeWord.com Is As Easy As
InnovativeWord.com is the simplest, fastest, most creative sermon resource available online!
Get 29 Expository, Outlined Manuscript Sermons covering the entire Sermon on the Mount! This InnovativeWord Teaching Series creatively tackles the Greatest Sermon ever preached.

Check It Out!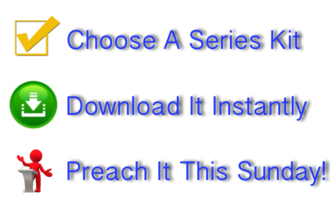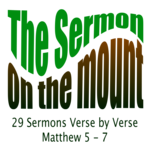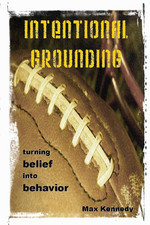 Sermon Series Kit!
Intentional Grounding!

Get the latest innovative series kit from InnovativeWord.com. It's time for football season again, so get ready and use this fun, practical sermon series to teach some of the most important doctrines in scripture using football terminology.​​​​ Check It Out Now


Sign up now and immediately download some of InnovativeWord.com's best selling resources!
Yours FREE Just for Signing Up Now!



Join over 100 other churches who have accomplished "The 4G Challenge" - Yours Free if you Sign Up NOW!
Get "WORD" now! One of our best selling resources is yours for FREE if you Sign Up NOW!
Plus more Free Sermons and Discounts for InnovativeWord.com Members Only!

New Sermon Series Kit!
Perfect for the month of November, this 4 Part Sermon Series Kit has everything you need to remind your church that giving thanks is one of the most important things we can do.
​Check it Out Now!​